Castello And The Fortress Museum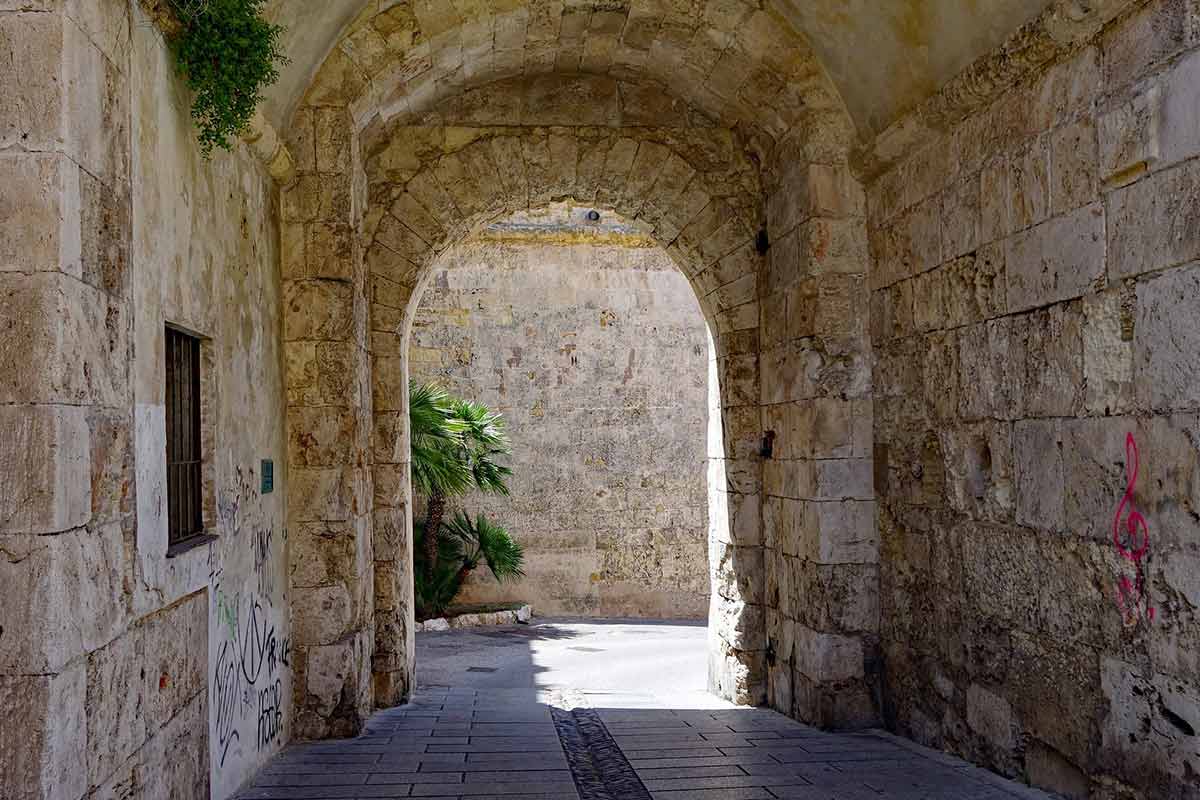 WHAT TO SEE IN CAGLIARI:
CASTELLO AND THE FORTRESS MUSEUM
Among the things to see in Cagliari, there are certainly the Castello district and the Fortress Museum.
Castello is one of the four historic quarters of Cagliari and rises upon a calcareous summit that dominates the city from above.
Entrance to the quarter could only occur through guarded gates. The Pisans rulers created streets, shops, homes but also the palaces of civil and religious power: The Cathedral and the Municipal Palace.
The following Aragonese and Spanish dominations maintained the original asset, but gave the quarter new installations, such as the Cathedral's crypt. The University was also built during this era. The Aragonese did not trust the local population: beginning from 1328, Sardinians could enter the quarter only to work during the day, but had to absolutely leave at sunset when the "la trompet de sarts" would sound. If someone was unfortunately caught transgressing this rule, one risked to be flung down the walls of the quarter. Only in the 1800's the quarter underwent radical changes: the defense installations were in fact torn down or transformed into public areas.
Walking along the tiny narrow streets of Castello, above the main doors of the buildings, you can notice the coat of arms that belonged to ancient noble families or portals of small churches that were more or less private chapels. Porta Cristina leads to Piazza Arsenale, that is one of the entrances to the quarter. Several significant monuments belonging to Cagliari overlook Piazza Arsenale. Keeping Porta Cristina behind you, you can see another entrance gate in front of you: Porta S'Avanzada (Gate of Advance).
It is one of the original Pisans access points and was highly important and strategic: once beyond the gate, the enemy would have to go through a narrow corridor and would find himself trapped in this small space, under the Torre di San Pancrazio on the right. Originally there was also a ditch and draw bridge in order to have maximum controlled security of the surrounding landscape.
On your left, you can see the access to the ex-armory arsenal where a neo-classical monumental gate was built in 1825.
The gate is inspired from the "Porta del Popolo" in Rome: four ancient granite columns sustain an arch above which you can notice the bronze armory of the Kingdom of Sardinia and the commemorative inscription. After an important restoration the area then became the "Cittadella dei Musei" (the fortress museum). We must underline the importance of the Archaeological Museum that hosts repertoires from all over Sardinia dating back from prehistoric to medieval times: the collection of bronze figurines featuring tribe chiefs, warriors, mother goddesses and priests from the Nuragic era are remarkable.
Contact us to visit the Castello and the Fortress Museum with one of our tours.